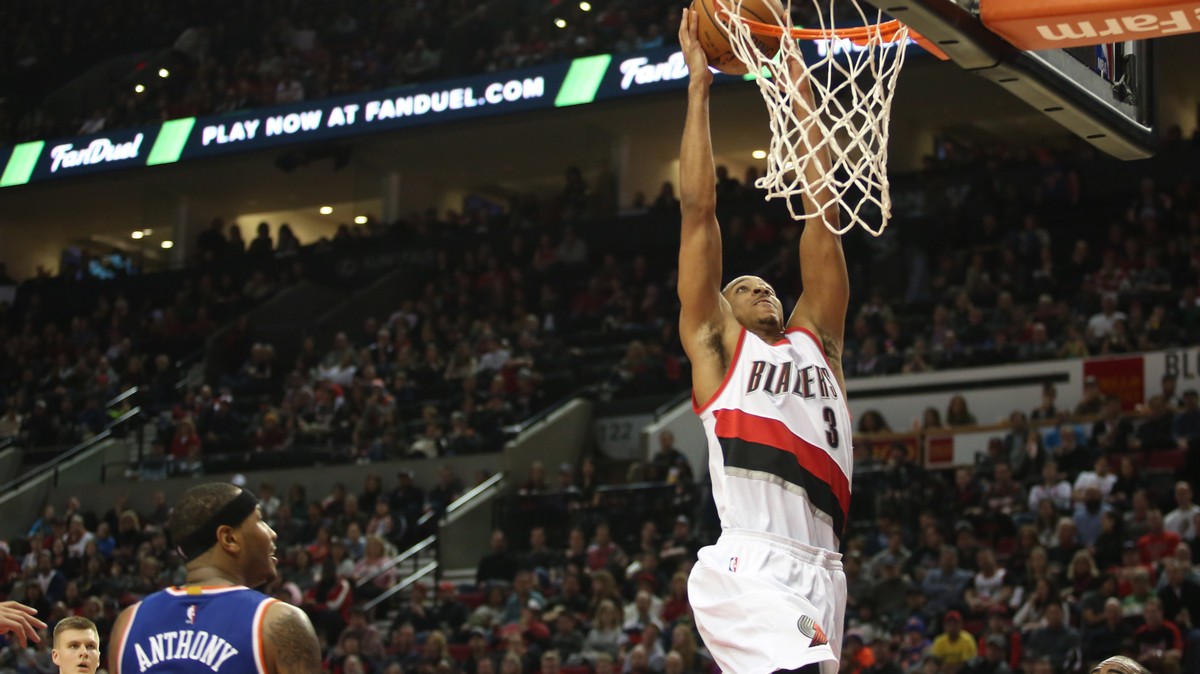 The courtship process has become too real in the NBA. Whatever happened to coy flirtation—keeping it all a gentlemen-never-tell type thing? Now it's just like throwing a paint can at someone you want and yelling "uhn, sex time!" Not the most subtle approach.
The latest, blatant humpty dance involves Portland Trail Blazers shooting guard C.J. McCollum sending out a gigantic bat signal in an attempt to get current New York Knicks forward Carmelo Anthony to sign with the Blazers.
Just take a look at Melo in black and red:
Wherever did C.J. learn those photoshop skills?
It's unclear if McCollum has any knowledge of any trades going down, but ESPN's The Woj recently came out with a rumor bomb that the Blazers were willing to jump into a three-way trade with the Knicks and Rockets, only if Melo decides to extend his no-trade clause to include the Blazers. Shit feels like some kind of lunchroom best friend swap.
In any event, I always feel bad for the non-stars and benchlings whose heads are on the chopping block in these kinds of trades. Damian Lillard should feel fine, but McCollum basically told his long term flings in Portland that he's found someone new. Courtship is rough like that.